Crane Inspector in Chandler, AZ
We have been in this business since 2002, and we have been a leading pioneer as far as keeping things safe and secure for our team. This is to say that we have taken it upon ourselves to go the extra mile and ensure that our employees know about the safety standards and regulations that we expect them to follow at all times. By working closely with our employees on important matters like this, we have been able to keep our safety record very clean.
The AIT Difference
American Inspection and Test, Inc. has a long-standing commitment to safety. We are a top-rated full-service crane and bucket truck inspection company that is current in today's industry standards. We offer:
Certified Two Man Teams Available
Computer Generated Reports
Competitive Pricing
We have a personal commitment to the success and safety of every project.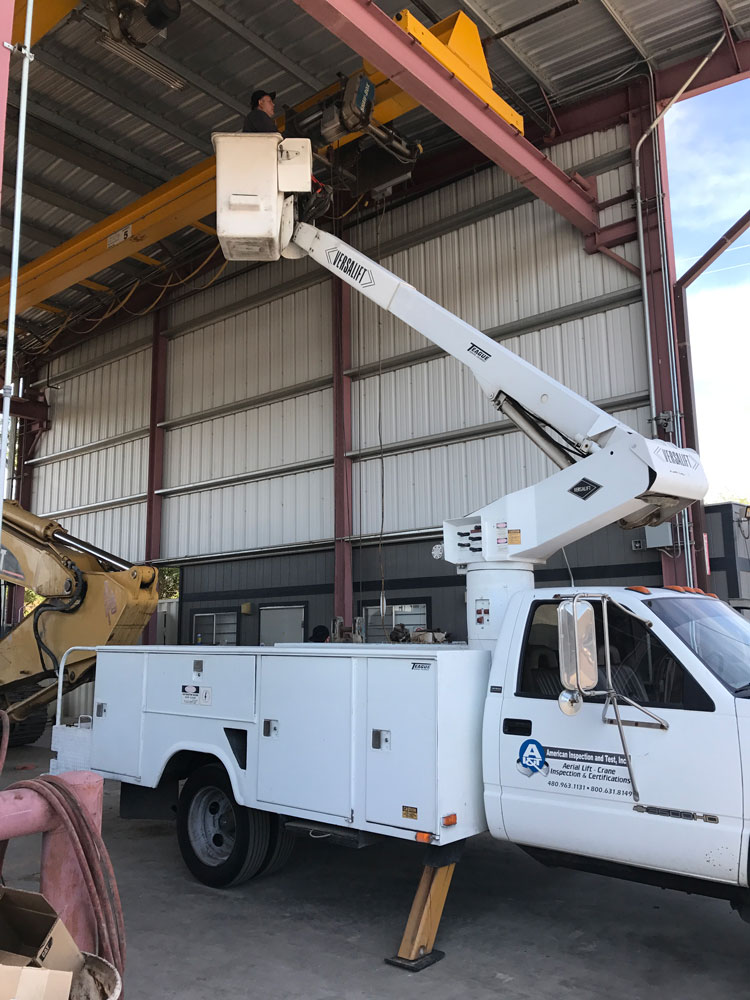 Technology Helps Us Do Our Work
We use computer-generated reports to show our customers precisely what we are doing to help them out. We want them to be able to see line-by-line the type of value that we add to a project. Companies that cannot provide that level of detail to their customers may be taking advantage of those customers, in our view. Thus, we strongly encourage our customers to always ask for this level of detail from any service provider they decide to do business with.
We use NDT (non-destructive testing). This means that you can know for sure that your project area is safe for people to be in without the worry that we are going to do anything that jeopardizes the integrity of the project itself. We are extremely careful to handle every project with the discipline that we expect from ourselves.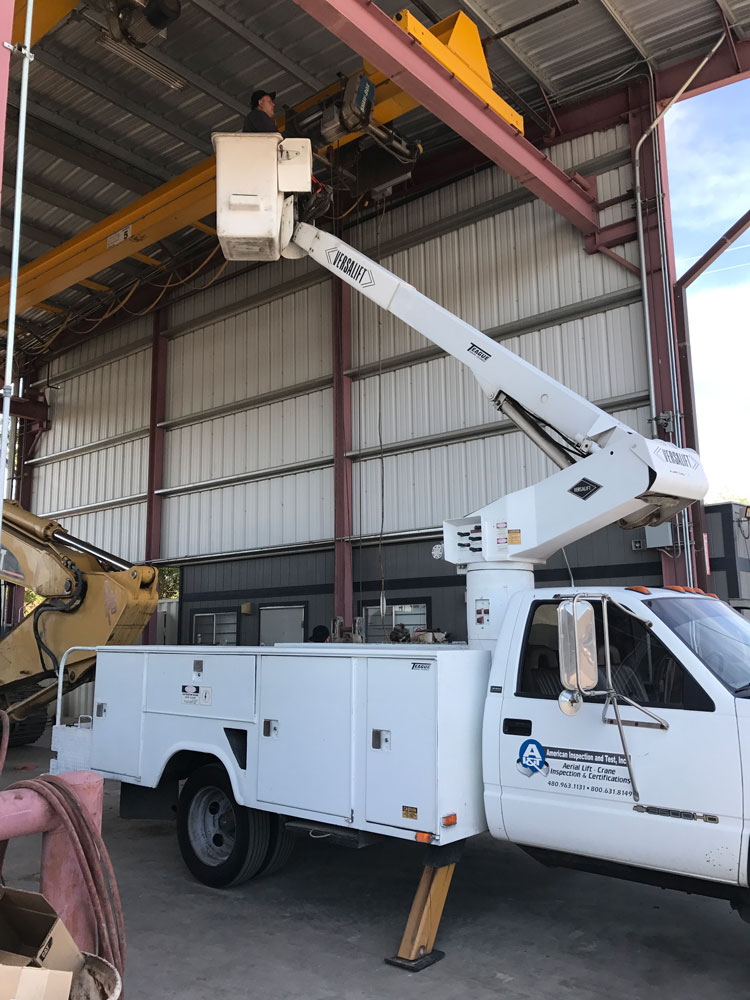 Emergency Services for Aerial Apparatus
We offer emergency response services should the need arise. In the event you need emergency services, we are fully prepared to offer them without compromising safety or quality. Should that happen, we are prepared for it.
Proudly Serving
Arizona | Colorado | Montana | Nevada | New Mexico | Texas | Utah | Wyoming
We are available for service nationwide – please inquire.