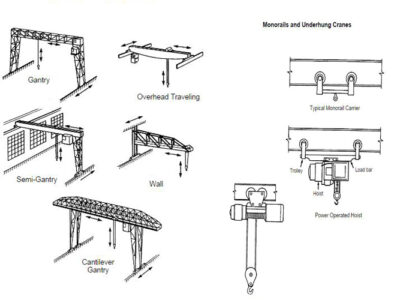 There are a variety of different types of construction cranes. Depending on the job and its requirements, it's important to choose the right one for your project. For example, if you're building a tall structure, a tower crane would be your best choice. Alternatively, if you're in need of a machine that can handle heavy loads and move them quickly, a crawler crane might be more suitable.
Mobile Crane
The mobile crane is a versatile piece of equipment that can be used in many different ways. They are a common sight at construction sites around the world. These machines are able to move quickly and efficiently, helping to keep your projects moving at a pace that is right for your team and budget. They also make it easier to do lifts in tight spaces. They come in a variety of sizes and heights, so you need to make sure that the one you choose is right for your project needs. Choosing the right model is important for safety and productivity.
Tower Crane
Tower cranes are used for many construction projects around the world. They are a popular type of crane and are a necessary part of any building project that requires the lifting of heavy equipment or materials. A tower crane has a mast that is made from steel trussed sections that are bolted together. It also has a slewing unit that sits at the top of the mast. A jib, or working arm, is attached to the slewing unit and extends from the mast. A trolley runs along the jib to lift and move the load. Counterweights help balance the jib and keep it stable.
Off-road Crane
Rough Terrain Cranes (RTC) are self-propelled cranes with specially designed rubber tires that allow them to maneuver over off-road surfaces and obstacles. They are used for constructing bridges, power plants, and large-scale projects where they are required to operate in extreme off-road conditions. They can also be used for transporting heavy loads from site to site as well as for the maintenance and repair of railroads. However, they are not road legal and require extensive on-site assembly.
Harbour Crane
A harbour crane is a type of mechanical device that can lift different weights from various heights and even from a ship or boat. These devices are used to load and unload ships and containers at ports around the world. These devices are usually hydraulic operated, meaning they use a combination of electric and diesel-hydraulic motors. They can handle loads ranging from 40 to 80 metric tons in a single lift. This is one of the most common types of port cranes in use worldwide, as they are suitable for a wide variety of different cargo and container handling applications. A harbour crane is an essential piece of equipment for a port's infrastructure, as it can help to keep the area safe and efficient. They are also great for helping to transport goods from ship to shore and vice versa.
Level Luffing Crane
Level luffing cranes are an important type of crane for construction projects that require precise movement near ground level. They are also used in shipyards for loading and unloading cargo ships. The level luffing mechanism of these cranes allows them to raise or lower the jib vertically without changing its inclination, ensuring that the load is moved safely and efficiently. Hydraulic systems are used to power the jib's movement, which is controlled by a system of pumps, valves, and actuators. The level luffing cranes are often fitted with zoning devices that electronically limit against over-sailing important or dangerous structures adjacent to the construction site. This helps to ensure that the jib remains within the construction site boundaries at all times, helping to keep the public safe.